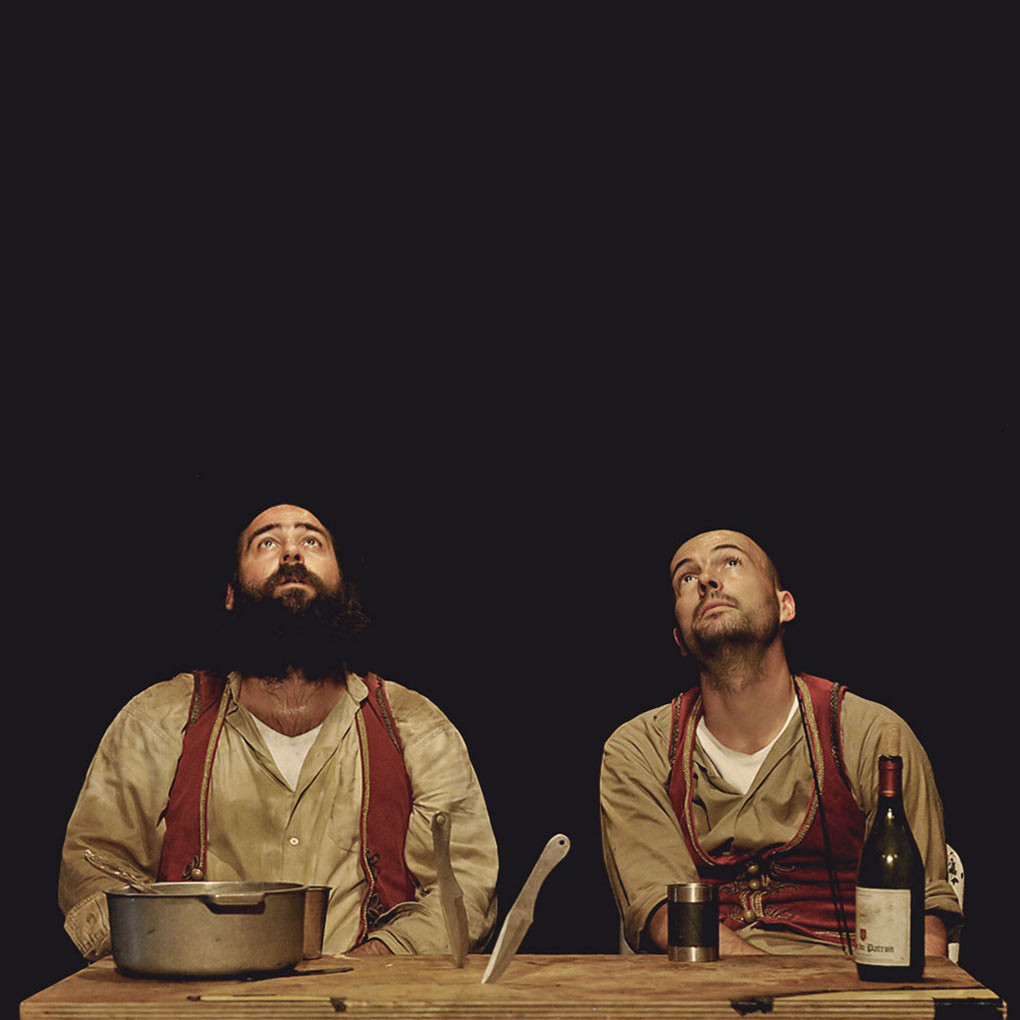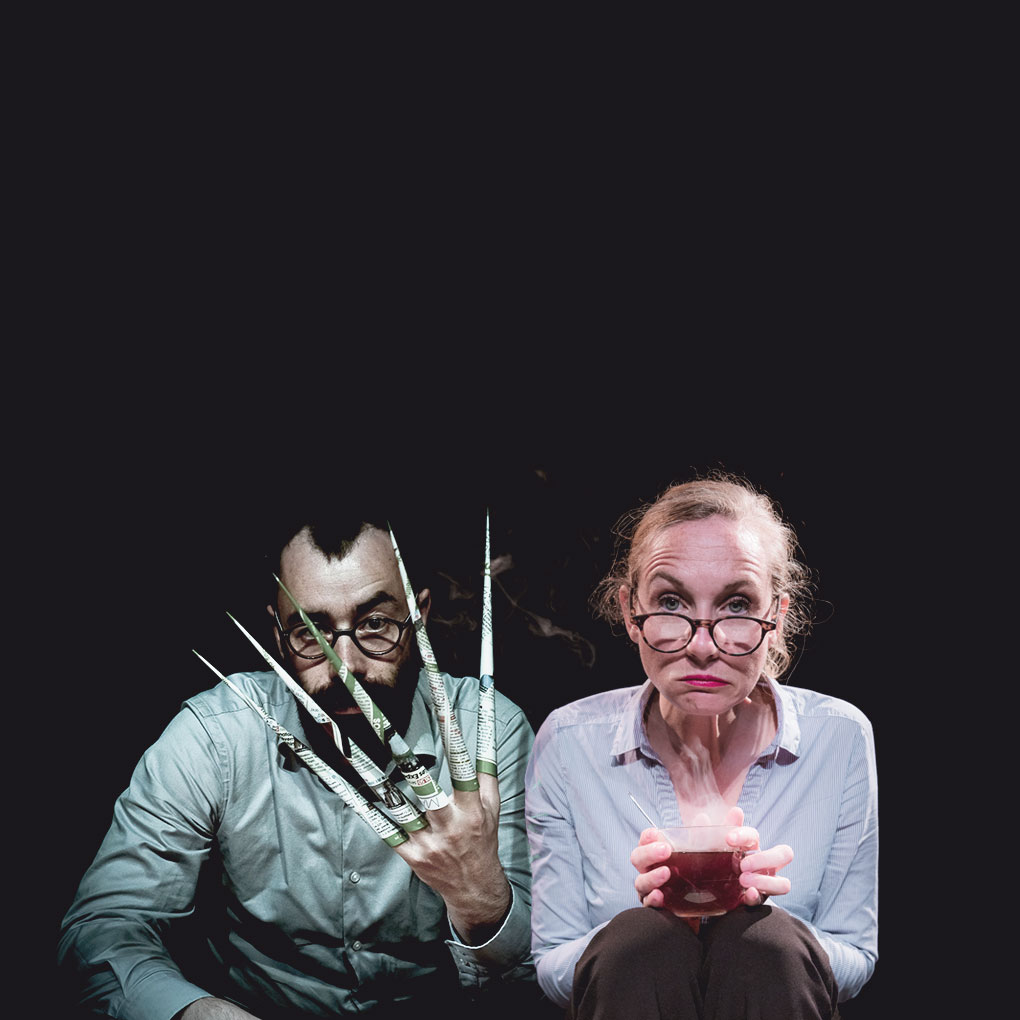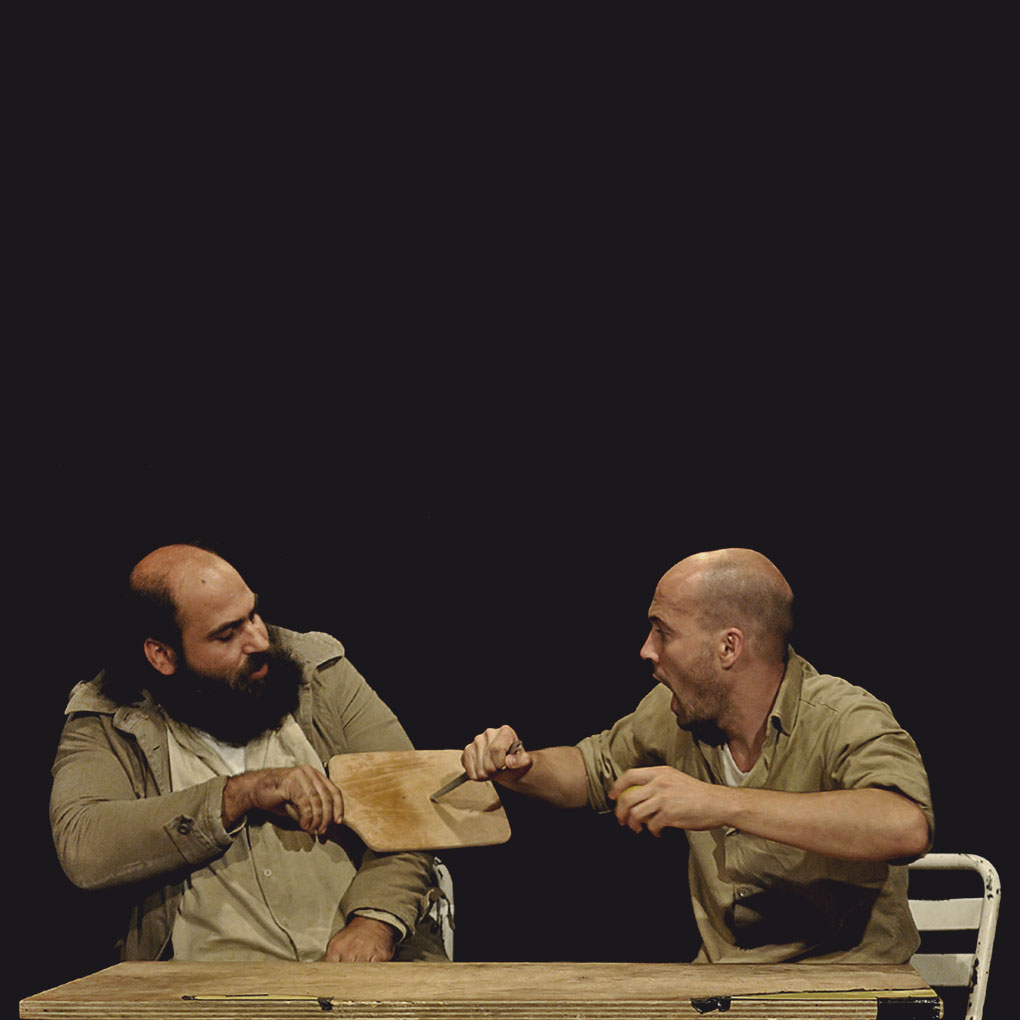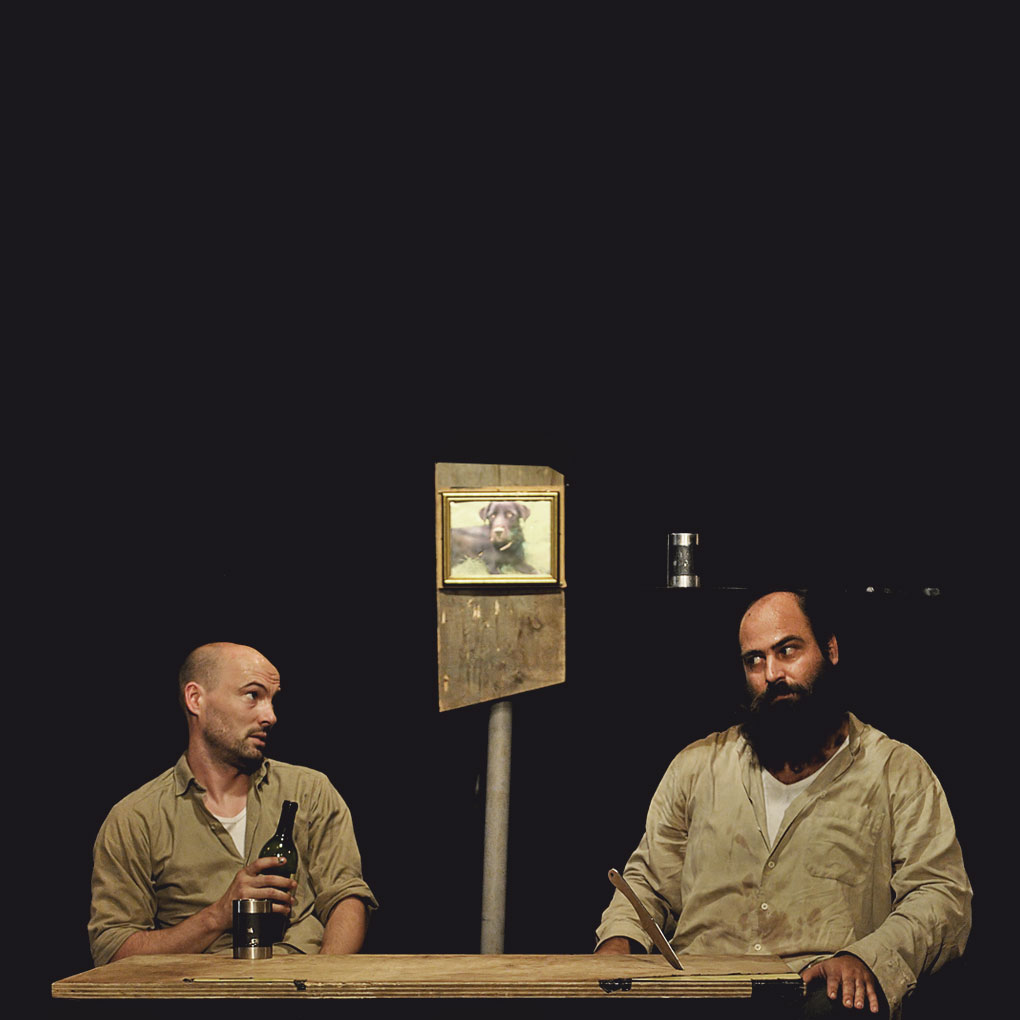 Creation 2012
Duo under bigtop
60mn – from 8 years
From now on they are here, under this big top, this rustic and precarious house, so far away from their glorious past. Haunted by the memory of an act that was so often played. Nostalgic for an artist's past popularity, intense and frantic.
A cruel contrast between a bygone life of glitter, and the present weighed down by habits and drunken silence.
These two mates, sullen and canny, play with danger to persuade themselves that they are indeed very much alive.
Soothed by a well-oiled daily routine, caring for one and another, they slip-up and nearly tear each other to pieces during their sudden bouts.
Ridiculous and determined, with their feet firmly stuck in the present and their heads full of the stars of past triumphs, capable of all whilst not being pretentious.

Video
Photos
Distribution
By and with Benjamin De Matteis & Mickael Le Guen
Under the watchfull eye of Stephane Filloque
Technicians : Fabien Megnin, Erwan Scoizec, Camille Coutant
Bigtop builder Guillaume Roudot
Light creator Jean Francois Langlois
Costumes creator Myriam Chaboche
Production Cie Sacekripa
Co-Productions : Theater op de markt Dommelhof, Neerpelt. CIRCA pôle National des arts du cirque, Auch. Office municipal de la culture, Puget Thénier.
Supports : Theater op de markt Dommelhof, Neerpelt. Circa pôle National des arts du cirque, Auch. Office municipal de la culture, Puget Thénier. Mairie de Montberon. Le Lido, Centre municipal des arts du cirque de Toulouse. La Grainerie, Fabrique des arts du cirque, Balma.
Grants : Ministère de la culture et de la communication, Direction général de la création artistique (DGCA), Région Midi-Pyrénées, Mairie de Toulouse, Conseil Général de Haute Garonne.
Conception affiche Julie Font
Press
« Mimming a rich seam of laughs and melancholy »
Financial Times,London
«  A lovely low-key show. De Matteis and Le Guen know exatly what they are doing »
The Gardians, London
« Immaculately skilful. Such impeccable ligtness….delightful »
WhatsOnStage, London
Pro section / download Mar 2019
23-26
Tergnier (02)
Festival international des clowns de Tergnier
28-29
Amiens (80)
Cirque Jules Verne, Pôle National Cirque et Arts de la Rue.
Avr 2019
4-7
Scènes Vosges
Epinal (88)
Mai 2019
10-11
Plantez là!
Asso Des Clous, Théminettes (46)
Juin 2019
7-8
Constellation Imaginaire
Culture Commune-scène Nationale du bassin minier du Pas De Calais- Loos En Gohelle (62)
29-30
Festival La Chalibaude
Chateau Gontier (53)
Juil 2019
20-21
Festival Beaufief
Saint Jean D'Angely (17)
Août 2019
29-30
Festival « Noches Y Almenas »
Avila, Castille-Leon, Esapagne.